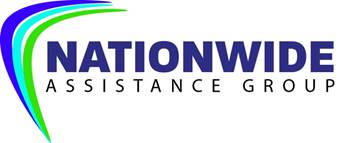 Nationwide Assistance Group is working alongside Bollington Insurance – one of the UK's largest independent insurance brokers – to deliver a tailored 'Vehicle Recovery Operator' insurance package that is specifically designed to meet the risks of recovery operators.
Recovery operators don't always get the insurance – or the support – that they need from a broker. Whether you are just starting out in business or have been established for many years, see how Bollington can help businesses just like yours.
There are numerous benefits to taking out insurance via Bollington.  Working with leading A+ rated insurer QBE is just one of those.
The exclusive Nationwide Assistance Group scheme offers you:
A retrospective rebate clause – maintain a good claims record, and you could receive a rebate on your insurance premium
Enhanced finance rates – keeping the cost of monthly payments down
Commercial loads up to £300,000 covered as standard
PHT/Diagnostic Equipment/Ancillary Equipment standard at £10,000 for all Recovery Trucks, Heavy Goods Vehicles, Light & Service Vans (any one vehicle)
Exhibition Cover – standard at £100,000 e.g. Truck Fests, Tow Show etc.
£1,000 all section excess reduced to £350 for courtesy cars and privately owned vehicles of Directors & Director's Spouses
£250,000 as standard for contents of customer vehicles on a legal liability basis ( fit with certain contracts )
Full Terrorism quoted as standard.
Contribution of Risk Management Fund ( case by case) for telematics/cameras etc.
Survey waived if surveyed in last three years and all requirements implemented.
Bollington are long-standing experts in recovery and vehicle insurance with over 40 years' experience in this area. This latest scheme in association with Nationwide Assistance Group is designed to offer affordable protection that you can rely on, backed by a claims service working in your interests to ensure settlement at the earliest opportunity.