Sale Sharks 100 Club
Bollington Insurance is proud to announce that it is now an Official Partner of the Sale Sharks 100 Club
The Sales Sharks 100 Club is a major new project designed to promote grassroots rugby union throughout the North West of England.
The initiative focuses on engaging 100 amateur rugby clubs across Lancashire and Cheshire more closely with the region's only professional rugby union side and acknowledging and rewarding their role in the development of the North West's young rugby stars.
As an Official Partner, Bollington will be providing general commercial insurance to rugby clubs who form part of the 100 Club, as well as personal and commercial insurance to club members and their families.
THIS IS A FANTASTIC OPPORTUNITY FOR YOUR CLUB TO RECEIVE FUNDING WHILE BENEFITING FROM QUALITY INSURANCE PRODUCTS FROM A NATIONAL AWARD-WINNING BROKER. FIND OUT HOW YOU CAN BENEFIT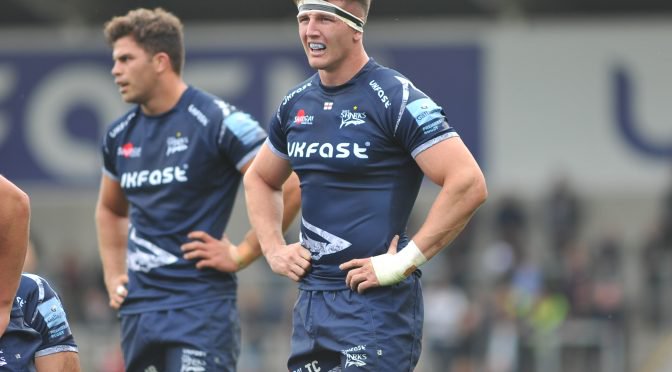 I Am Enquiring on Behalf of A 100 Rugby Club
Exclusive benefits of insuring your club through Bollington include:
A 10% saving on your club's general insurance
Annual contributions to clubs insured for players selected on Sale Sharks Development Player Partnership at U13, U14 and SDG level
Further donations for selected personal or commercial insurance policies purchased through Bollington Insurance by parents or families of Sale Sharks DPP or Academy selected players.
Contact Us
Thank you, we have successfully received your details
I Am A Member of A 100 Rugby Club
Members of a Sale Sharks 100 Club can help to give money back to their club when taking out insurance through Bollington:
A £25 donation to the Club for each motor insurance policy taken out with Bollington Insurance by parents and families of Sale Sharks DPP or Academy selected players.
A £50 donation to the Club for each home insurance policy taken out with Bollington Insurance by parents and families of Sale Sharks DPP or Academy selected players.
A £100 donation to the Club for each commercial insurance policy (fire, liabilities, fleet, accident, engineering, etc.) taken out with Bollington Insurance by registered members, sponsors, associates of the 100 Club members
Contact Us
Thank you, we have successfully received your details