Sale Sharks 100 Club partner Bollington Insurance introduces Manchester schoolchildren to the club at the AJ Bell
Sale Sharks 100 Club partner Bollington Insurance recently joined forces with AJ Bell Stadium and Sale Sharks to organise a Career Day for students of St Antony's College in Urmston, Greater Manchester, providing an opportunity for year 9 pupils to see the array of jobs linked to the stadium and the club.
Bollington's HR Director, Penny Wardale, facilitated a tour of the AJ Bell Stadium for the students to see the scale of matchday preparation, giving them an idea of the various operational and logistical challenges in catering for thousands of supporters and providing a safe, enjoyable experience each time.
Following the stadium tour, the students had the opportunity to meet a modern-day legend of the game: Bollington-sponsored England international, Chris Ashton.
Penny commented: "The 100 Club is all about developing future talent in rugby, so it was great to be involved in showing the next generation how they can have an exciting career in supporting that activity.
"Sale Sharks is a fantastic club with a loyal fanbase. The children were able to see the opportunities available to them to earn a living doing something they really enjoy, with the chance to question a current England international proving a highlight of the day.
"It's an experience the children loved and gave them a great insight into all the different things that make the club tick."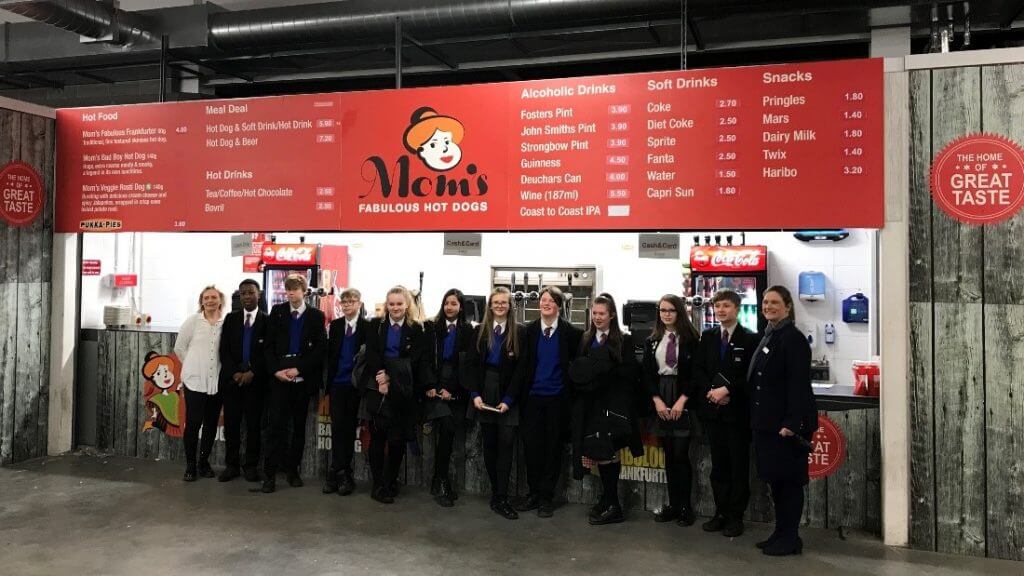 Supporting the Sale Sharks 100 Club
Bollington Insurance have supported the 100 Club initiative from the beginning, with the aim of developing future young rugby stars through their local clubs to enter Sharks' development and academy programmes. The ultimate aim is to produce first-team players and England internationals to follow in the footsteps of Chris Ashton.
Bollington provides a wide range of personal and business insurances, whatever your needs or circumstances, and is one of the largest independent brokers in the UK – with a big new office in Sale officially opened by Mark Cueto MBE last year!
Visit www.bollington.com/salesharks for more information on the 100 Club and insurance services available, or browse our website to view the insurance products of your choice.