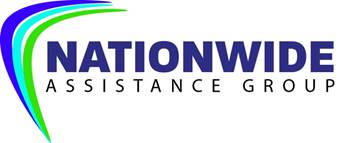 LJ Transportation – Recovery Insurance
The Problem
When Bollington Insurance was first approached to provide insurance for LJ Transportation, they were presented with an all too common story for a fledgling business. The company were just starting up and as a result, they were finding it difficult to obtain the right insurance for their needs – largely because insurers and brokers did not fully understand the risks they were taking on.
"In all honesty, we couldn't get an insurer to cover us initially," says Mick Jennings, Director of LJ Transportation. "They didn't properly understand what we do, and as we were starting up a new company, they didn't have any claims history to look at, so tended to make general observations based on claims experience in our industry."
The Solution
Bollington is renowned as one of the leading motor trade insurance brokers in the UK, with long-standing relationships with a number of companies and associations in the recovery and transportation sector, so they were not fazed by a new business start-up – particularly as Jennings had previous experience in this line of business.
"Bollington found out more about my previous experience, and used that to my advantage in obtaining insurance," says Jennings. "They were very professional in terms of going through all of the different activities that the business would be involved with, understanding our responsibilities, and pointing out areas where we might be exposed to risk", says Jennings.
"This helped us to not only secure insurance at reasonable cost, but also in our risk management planning when starting the new business."
Bollington presented the case to their panel of insurers and placed LJ Transportation with Ageas, who offered favourable terms on their first insurance premium.
"It's one thing finding an insurance policy that fits within your budget, but another finding a policy that actually covers you for everything that you need," says Jennings. "And it's important that you are suitably covered, too. Unfortunately, we did have to claim on our insurance – but Bollington were there to guide us through the process, making sure we didn't lose out financially."
The Outcome
Bollington has maintained the insurance needs of LJ Transportation for 8 years, providing motor trade combined, directors' and officers', combined liability and personal accident insurance to the company.
"Bollington has continued to support us. Because we have managed our claims well, we have been rewarded with significant premium rebates when it comes to renewal. It makes sense – nobody likes paying for insurance, especially if they don't have call to use it."
The relationship formed has convinced Jennings to work with Bollington on a new venture, providing specialist insurance to members of the Nationwide Vehicle Assistance group.
"Nationwide Vehicle Assistance members have complex requirements when it comes to insurance, so we need to ensure that they have the right products to meet their needs. By working with Bollington, we can now offer our members an exclusive scheme with a range of benefits designed to give them the confidence to run their business successfully, without worrying about whether they have appropriate insurance protection to back them up."
And eight years down the line, LJ Transportation has grown to become a highly successful business – underpinned by strong insurance from Bollington – allowing the company to expand and support other operators in the industry.