Established in 1973, Bollington Insurance Brokers Limited are one of the UK's largest independent insurance brokers.
Bollington has grown by identifying trade niches and developing innovative insurance products and services for them, backed with competitive rates, excellent service and expert risk management.
About Bollington in Yorkshire
Bollington Insurance Brokers opened their first Yorkshire office in Hornbeam Park, Harrogate in September 2020. The office is run by Andy Parkin and Andy Scott who have over 60 years' combined industry experience. They provide corporate insurance, private client insurance and risk management solutions to clients, in Harrogate and throughout Yorkshire, the North East and Cumbria.
Both Andy's are passionate about Harrogate and about helping local businesses and business owners to protect what they value most. Their guiding principle is to understand your business from the inside out. Outstanding insurance is about great service as well as broad cover. That's why they see their role as more than simply sourcing insurance products; they build long-term partnerships, working as an extension of your team. This provides you with confidence that your business, your reputation and your balance sheet is protected.
Office Location
27 Hornbeam Square S, Harrogate HG2 8NB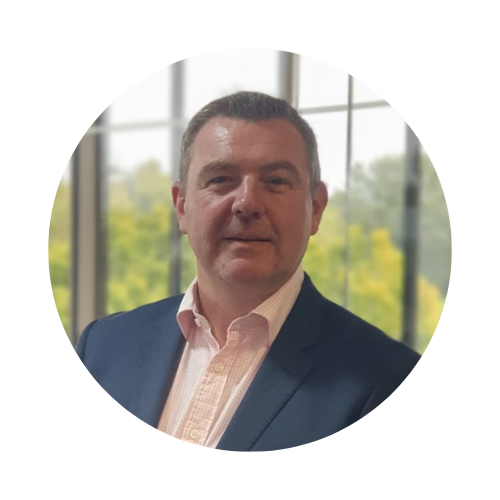 Andy Parkin
Client Director
Andy has worked in the insurance industry for over 30 years, both in the Regional and London Insurance market.
He has extensive knowledge of both the national and London insurance markets and a wealth of experience in the design and placement of UK and multi-national insurance programmes. Andy has very detailed knowledge and understanding of corporate insurance, in particular cyber and crime, technology, media, and telecoms, ensuring that risk and insurance programmes are tailored to your individual business' risk profile.

Follow me on Linkedin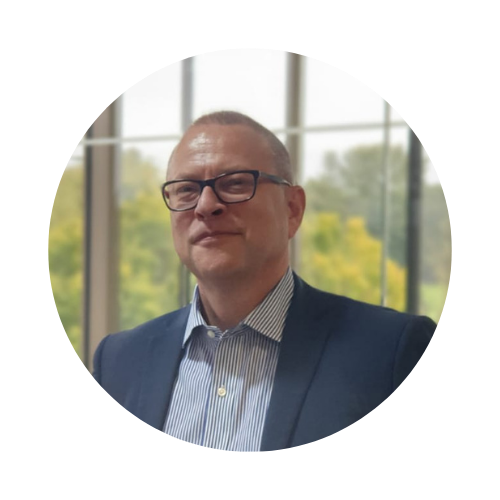 Andrew Scott
Client Director
Andrew is a qualified Health & Safety/Risk Manager with over 30 years' experience in the insurance and health & safety sectors.
Andrew leads the Health & Safety/Risk Management strategies for our Harrogate business. Andrew works closely with Andy and the insurance team, ensuring that the range and delivery of Health & Safety/Risk Management solutions is focused on providing each client with the practical help they need to overcome challenges faced, whilst also supporting the management of their insurance programme.

Follow me on Linkedin
Insurance and Risk Management Offering
Insurance

Health & Safety & Risk Management
We deliver the full spectrum of corporate insurance solutions, plus:
Cyber and Crime
Management Liabilities
Trade Credit
Private Medical
Key Person Insurance
In addition, the team provide products and services for:
Private Clients, including insurance for Mid to High Net Worth Property
Holiday Homes (both in the UK and overseas)
Prestige Vehicles
Travel Insurance (both single trip and annual cover)
Marine Insurance
Bollington provide a tailored service commitment
Our team  possess a wealth of experience in handling many types of different clients.
Many of our clients are large and often require complex insurance solutions, with covers from multiple insurance companies to adequately and economically cover the risk. This requires the skills of an insurance professional to review and understand the differences between the policy covers that each insurer offers.  It can be a minefield; this is where you benefit from using an insurance broker.
At Bollington, we will endeavour to allocate the best suited Account Manager for your business and its bespoke requirements.
Simply give us a call on  01423 647768 to speak to  us and we'll guide you through the best cover to suit your needs
Risk management solutions, either as part of an insurance programme or stand-alone, including:
Health & Safety
Employment Law
Fleet Risk Management
Environmental
Food Safety
Business Continuity Planning
Fleet Risk Management Surveys and Consultancy
Environmental Consultancy
Food Safety Consultancy
Our approach is very flexible, allowing our consultants to work either as a standalone provider to your business, or in partnership with your internal team. We can support your existing in-house arrangements, so you can focus on other key business areas.
Bollington aim to help mitigate the risks you may face
Our knowledgeable Risk Management team have several years of experience in offering both pragmatic and cost effective Risk Management and Health and Safety solutions. Our team works across many different industries, bringing a wealth of relevant Risk Management specialisms. We will match the most appropriate consultant with your business requirements to ensure you get the best possible advice suited to your business.
We provide a range of Risk Management support to help clients understand the risks their business faces and put forward solutions to control them. This service is offered on a fee-basis, with quotations provided before any work starts, so you know what to expect.
Simply give us a call on  01423 647769 to speak to  us and we'll guide you through the best cover to suit your needs
Browse our relevant guides and articles