So you go online via your PC, laptop or mobile device, and you Google "motor trade insurance".  What do you expect to find?  You're most likely wanting to get as quick and easy a motor traders quote as possible, and there are plenty of websites that promise just that.  All you have to do is fill in a form, and you'll be promised that a range of leading insurers will be consulted to offer you the best deal possible.
Sounds good – so what's the catch?
The problem is that many online companies offering this service are not actual motor trade brokers or motor trade insurance companies.  It's not that there's any wrongdoing taking place – we're not referring to 'ghost brokers' online, who will take payment from you for services that they don't actually offer.

However, there are an increasing number of sites that are purely looking to take your contact details from you so that they can circulate them amongst various insurance companies and brokers.  On paper, that's fine – you want a quote, so what's the harm in having several companies competing to offer you the best deal?
In practice, though, what is likely to happen is that you find yourself contacted with numerous calls or emails from a wide range of motor trade insurance sources – some good, some bad; some too early, and some too late.  And they won't stop at asking you this year, either – they'll be back on the phone and online again this time next year, offering you a raft of quotes and different policies.
Want To Cut Out All The Hassle?
What you more likely want isn't to field several calls from companies offering you a traders policy, or a wide range of motor trade insurance quotes; ideally, you just want to pick up the phone or fill in an online motor trade insurance form, then deal with a company that is able to offer you what you want there and then, without the hassle of having to repeat your details time and again.
In order to do that, you need to find a good motor trade insurance broker such as Bollington Motortrade.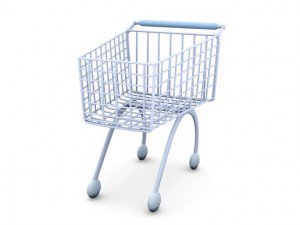 You only have to give your details once to make sure that your insurance broker searches the market not only for cheap motor trade insurance, but also a motor trade policy that completely covers all of your insurance needs.
There is no harm in shopping around, but the best advice is to be honest about the quotes you have been offered – motor trade insurance brokers know broadly how much a policy will cost for each individual circumstance, and are therefore well equipped to offer you the best quote possible with the best insurance provider for your needs.
Give Bollington Motortrade a call today on 01625 348068 and avoid repeating yourself to a raft of brokers and insurers – one call is all it takes to ensure the best possible motor trade insurance premium for your needs.  You will gain valuable advice to help keep the cost of your premium down, while not sacrificing the level of insurance cover that you require.