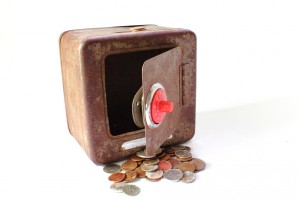 Let's say that you're looking to open a new bank account.  You have a few hundred pounds of cash to pay in, and you're looking to see where to invest your money and set yourself up for the future.  Where would you start your search?
Would you start off on Gumtree, considering opening a bank account with somebody called Steve who advertised the highest rate of credit interest in the marketplace, hassle free, if you called him on his mobile 07987 654321?  Or perhaps you'd go looking for a bank account on Facebook, and be interested if somebody called Abdul could offer you a £1,000 interest-free overdraft, if you pay in £500 now – all you have to do is like his page then visit his website www.bankofabdul.com for instructions on where to pay in your money.
Would This Sound Reasonable To You?
This doesn't seem reasonable or sensible in any way, does it?  Yet many people have responded to adverts on such sites to purchase 'insurance'.  Insurance is as much an investment vehicle as a bank account is – you need to be very careful who you entrust your money to, otherwise you will not get the product that you want.
The insurance industry is fighting back against fraud, and members of the Insurance Fraud Investigator's Group (IFIG) have recently put pressure on Gumtree to agree to stop adverts from people advertising motor trade insurance "starting at £50", or "genuine insurance" where "you will not be able to make a claim".
The rule here is simple – don't buy insurance directly via Gumtree, Facebook or social media links, and never buy motor trade insurance from somebody via a mobile phone number.
Be Wary of Fraudsters
Unfortunately, not all fraudsters are as transparent as this.  For instance, there are many convincing 'ghost broker' websites (sites designed by fraudsters to look like genuine insurance brokers), with the logos of big insurer names like Aviva and Zurich on their pages, advertising motor trade insurance.   Victims have included members of the police force and other reputable professionals.
As is the case with the more obvious cases of unscrupulous trading, you could be left without adequate insurance or with no insurance at all.  This will leave you prone to being pulled over by the police if they suspect that you are driving without valid insurance (your vehicle will be recognised via automatic number plate recognition – ANPR), with the possibility of your vehicle being impounded and you being prosecuted.
It is very important to buy your motor trade insurance from the right place, not just at the right price.
So what do you need to look for?
Make sure that there is a full address for the company you are looking at, and check that they are registered with Companies House and, in particular, with the Financial Conduct Authority (FCA) – the regulator previously known as the Financial Services Authority.  You can search for the company online, either by company name or FCA number (Bollington's FCA number is 229342).  This will give you the assurance that you are dealing with a reputable, regulated insurance company.
If it sounds like somebody is trading from their living room, and the price you are quoted is too good to be true, then it's very likely that is exactly what is happening.
To speak to an authorised and regulated broker that will help to keep the cost of your premium down and offer the insurance cover that you need, call Bollington's experienced motor trade team on 01625 854458.  Their friendly advisers will be on-hand to take your call and search the market for the most competitive motor trade quote for you.