OK, so you can't physically change your age.  But the fact of the matter is that anybody under the age of 25 is going to find their choice of insurance cover is limited, and the premiums quoted will be higher, especially for sole traders in this age range.
Many motor trade insurers will not be able to cover anyone under the age of 21 at all, or will provide very restrictive cover if they do insure you.
Why is this?
Well, as is the case with motor insurance generally, you are statistically more likely to be involved in accidents and claims on insurance if you're under the age of 25 than you would be otherwise.  It's a question of experience – the longer you're on the road, the more experience you gain, so the less likely you are to be involved in accidents. Your insurance then becomes cheaper.
In all instances, you will need to have held your driving licence for at least one year before you're considered for a policy.
If you're under 25 and can afford to start off with road risks cover (insuring just your vehicles) and are willing to accept that you will not be able to drive performance vehicles, then you will most likely need the help of a specialist broker such as Bollington Motortrade to be offered a policy.  You will also need their advice on which vehicles you will be able to insure (and therefore buy and sell) and which vehicles you will not be allowed to drive under your motor trade insurance policy. It might be relatively expensive initially, but bear in mind that if you don't need to make a claim and your circumstances don't change, your premium is more likely to reduce when it comes to renewal as a result of the no claims bonus you have built up.
Think About What You Are Selling?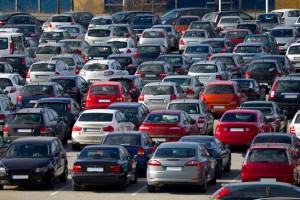 Think about the type of vehicles that you will be buying and selling.  Cheap, small vehicles with lower engine capacities, and vehicles used by families with security devices that are recognised by insurers, are more likely to be covered, whereas used Ferraris and Lamborghinis are obviously out of the equation!  Some of this is common sense – if you would struggle to insure a vehicle as an individual, either due to acceptance from an insurer or due to the exorbitant cost of a policy, then the same will be true if you want to include a vehicle on a motor trade policy.
Some younger people might think that a motor trade policy covers them to drive any vehicle at any time, but that simply isn't the case.
Motor trade policies only cover vehicles that you approved to drive and can be added to the MID – you won't be insured if your motor trade insurance stipulates restrictions or exclusions.  In the event of an accident, the consequences could be dramatic. If you own a motor trade business, but you need to employ somebody under the age of 25, think about what they will be doing for you.  If it's moving vehicles from a point of purchase to a point of sale, you need to ensure that they are covered to do so, which means a likely hike to your premium.  Having a younger mechanic working on fixing cars is going to present less of a problem from an insurance point of view, although again, if they do have to move cars as part of their duties, then they will need to be covered to do so.
Saying all of this, don't be put off looking for a policy that suits you.  Expert advice from Bollington Motortrade will ensure that, if there are insurers willing to take the risk, then you will get the right cover at a competitive price.  Call now on 01625 348068 to discuss your options for motor trade insurance as a driver under the age of 25.