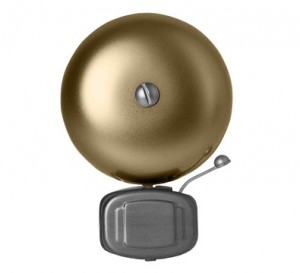 If you set up in business as a motor trader, you might think that securing your premises with a relatively cheap but effective alarm, installed yourself or by a friend, will help to keep your business secure and possibly help to keep your motor trade insurance premium lower as a result.
Does Your Alarm Meet Insurance Requirements?
However, while the alarm may be sufficient for your initial purposes, it might not meet with the approval of an insurance company, who could insist on you installing a different alarm at your motor trade premises at a later date.  This is a classic case of false economy – the insurers need to know that your assets are protected as securely as possible, so the alarm that you have saved money on initially won't be good enough, and you'll end up paying out more money to have another one fitted.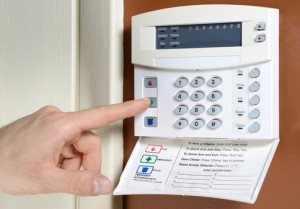 Most insurers recognise approved alarm installers.  Security system companies who have NSI/NACOSS or SSAIB certification will be more attractive to insurers than those who are not registered at all.  The alarm requirements that you have for your business may differ from other motor traders, dependent on the level of cover required at your premises.
Insurers can insist on alarm systems which are linked from your motor trade premises to a central station or directly to the police, where it is considered that the level of cover sought warrants that level of protection.  As an example, some insurers will insist on a BT Redcare alarm system, installed by an NSI/NACOSS approved installer, if you have more than £15,000 worth of portable hand tools that need to be covered.
It is well worth bearing these things in mind when purchasing your alarm system in the first instance.
Additionally, some insurers will also insist that you have extra security measures in place in your buildings – such as a minimum of five lever mortis deadlocks on all external entrance points – or they won't offer you a quote.
Ensure You Have Good Physical Security…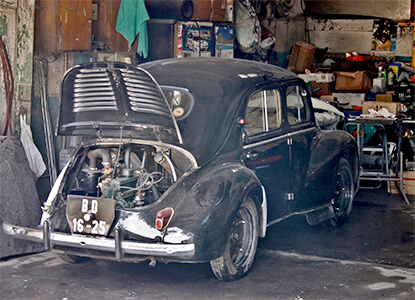 Outside of your motor trade premises, ensuring that you have good physical security in terms of perimeter fencing, gates, rhino posts or bollards can make the difference between your business getting a good insurance quote, or possibly not getting a quote at all.
In terms of vehicle security, insurers may acknowledge Thatcham approved car alarms, immobilisers or security devices, fitted professionally; in some situations, a discount will be given for such security, but it may be an actual requirement for some vehicles, otherwise the insurer won't cover them.  You will also need to keep your vehicle keys in a secured cabinet or take them off-site out of hours.
Always Best To Seek Advice
With so many considerations, it could make sense to seek advice on your security to minimise the chances of becoming a victim of crime and to make certain that insurance companies do not turn you down as a potential customer.  A good insurance broker can help to advise what level of security is needed for you to obtain the correct traders combined or road risks insurance for your needs.  Call Bollington Motortrade on 01625 348068 for any security assistance you may need to obtain a competitive insurance quote.