AVRO's long-standing relationship with Bollington Insurance has been boosted by the arrival of former Ernest R Shaw and FM Green employee Pauline Brookes at Bollington, who has joined as Commercial Development Manager.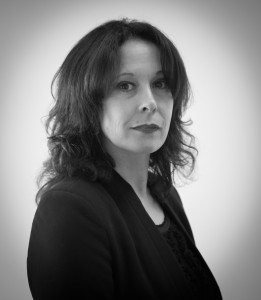 Pauline brings over 16 years of experience and knowledge in insuring recovery operators to Bollington – the appointed insurance broker for AVRO – with a strong reputation for negotiating the best insurance terms and pricing in the business.
Pauline is looking forward to hearing from our existing insurance clients with any queries that they have, and any members who want to find out more about the insurance services on offer.
As a reminder, this specialist scheme from a multiple award-winning broker offers members a great range of benefits, including not just the competitively priced motor trade and premises cover you would expect, but also:
Subsidence cover for buildings
Compensation for loss of use of recovery vehicles following an accident or theft, where the time off the road exceeds 48 hours
Automatic extended cover for use of courtesy vehicles, for situations where work on a customer's vehicle takes longer than expected
Exhibition cover as standard including up to £10,000 for equipment and fixtures such as marquees
EU cover as standard
Specialist risk management advice, where required
Cover across all of the UK – and the Republic of Ireland, too
Additionally, you can get up to 15% premium rebate when you renew your insurance through us!
Don't forget that AVRO Insurance clients can also benefit from a specially arranged premium rebate scheme, which will reward your business if you keep insurance claims to a minimum.
This works on a sliding scale. For example, if you paid £40,000 in premium but claims paid or outstanding do not exceed £4,000 in the next year, then you would receive a £6,000 (or 15%) rebate. However, even if claims are up to 40% of the premium (or £16,000 in this example), you would still be eligible for a £2,000 (or 5%) rebate. You simply need to renew your insurance on the AVRO scheme each year to be eligible for this rebate scheme.
In addition to being crowned the 2014 Insurance Broker of the Year at the British Insurance Awards, Bollington has also recently gained 'Outstanding' Investor in Customer status, demonstrating their commitment to ensuring their clients receive an unrivalled package of service and benefits.
If you would like to speak to Pauline about your current insurance arrangements, why not give her a call on 07887 591943? There is no obligation to take up insurance through Bollington, but many of our members have found that they have offered consistently good advice and value for money.