Bollington Insurance is delighted to announce that it has renewed its partnership with 23-year-old Marlow golfer Tyrrell Hatton for the 2015 European Tour season.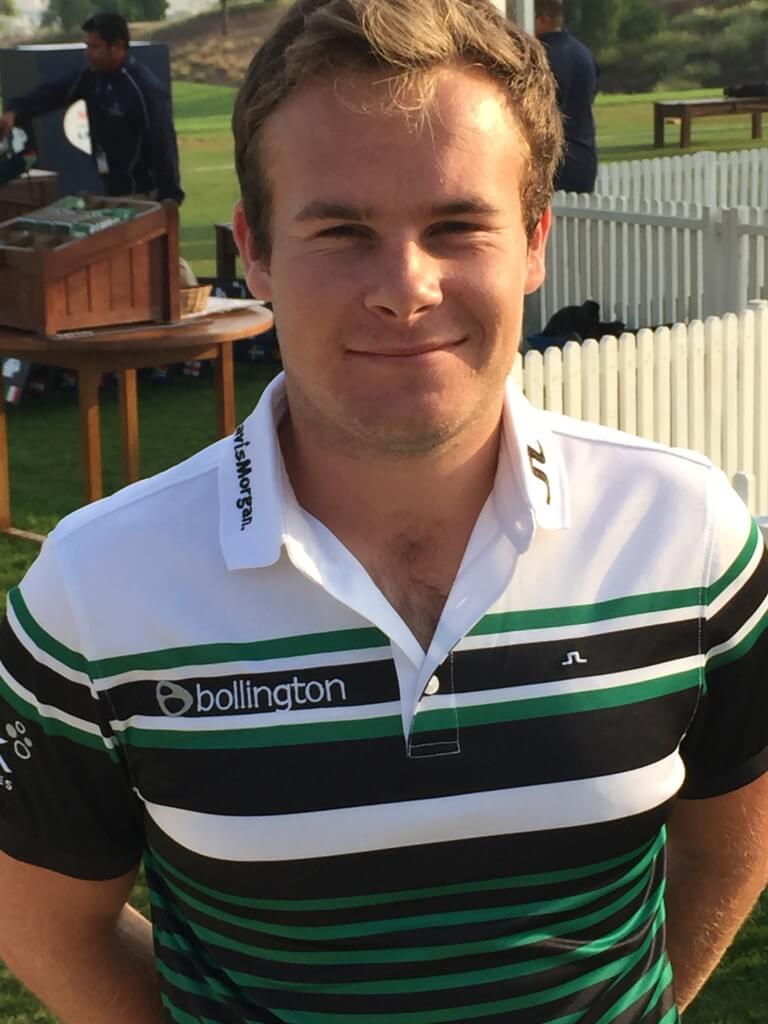 Tyrrell's rookie season on the European Tour in 2014 was exceptional, culminating in a season-ending 6th place at the World Tour Championships in Dubai and an excellent final position of 36th on the elite Tour.
His impressive form throughout the year led to top-ten finishes at the season-opening Abu Dhabi Golf Championship (tied 10th place), the Johannesburg Open (tied 2nd), the Scottish Open (tied 4th) and the European Masters (tied 3rd), all of which contributed to his qualification in the top 60 for a place in Dubai.
Moving from 376th in the world golf rankings in 2013, he now sits just outside the top 100, and is widely acknowledged as one of the best rookies on the European Tour for some considerable time, comfortably competing with the likes of Ryder Cup-winning Jamie Donaldson, Lee Westwood, Thomas Bjorn, Ernie Els and Rory McIlroy.
Paul Moors, CEO of Bollington, commented: "We are extremely pleased to have agreed a deal to continue our support of Tyrrell. His success last year is a reflection of the hard work and dedication he has shown to the sport since he started playing at the age of 5.
"It has been great to see his rapid progress in becoming a widely recognised name on the European Tour. We have been consistent in backing that progress and if his form continues, he will be a force to be reckoned with in 2015."
Speaking about the deal, Tyrrell Hatton said: "I'm really pleased to be extending my partnership with Bollington Insurance. It's been great getting to meet their clients and colleagues this year. I would also like to thank Paul Moors for his particular support. I very much look forward to another great year with Bollington Insurance as one of my partners."
Tyrrell begins the 2015 European Tour at the Abu Dhabi Golf Championship on Thursday, January 15th.
Bollington brokered the new deal for 2015 with Tyrrell's Wilmslow-based agent, Georgia Golf.