Well it might be, but that isn't necessarily the case.  You need to look at exactly what you will be covered for, on a like-for-like basis.  In the unfortunate event that you do have to make a claim, you might find that you do not get back the full value of your vehicles, or that you do not have the right level of cover for your premises.  It could cost you hundreds, if not thousands, of pounds
It's an unfortunate fact that the majority of people don't think about insurance at all except for when they need it.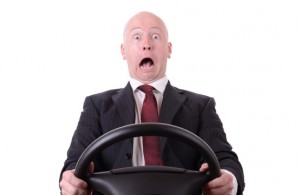 You'll only know how good a motor trade policy is – or isn't – if you have cause to make a claim on it.  And you might be in for a shock if you find that cover that you thought was standard on your policy isn't actually in place, or isn't going to give you the full value of your vehicles, stock, tools etc.  You'll be left wondering why you didn't pay just a few pounds extra to get the protection that your business deserves.
Motor Trade Insurance Just Isn't As Simple…
Because motor trade insurance is not as simple as a general motor insurance policy to set up – there are numerous options and levels of cover available – then another common mistake people make is actually not shopping for the cheapest quote.
If you talk to the first company that you've made contact with, they may spend a long time taking your details and blind you with science before coming back with a quote that you think is broadly acceptable.  Rather than go through the hassle of providing the same details again to somebody else, you take the quote and pay for it there and then.
But does the motor trade insurance company you have spoken to really understand your business?  Or have they just given you the cheapest quote they can find, because that's what most people would be looking for?  It's a crucial question – you could be under-insured (e.g. with a road risks policy when you actually need a trader's combined policy), or just as likely, you might be over-insured if an insurance company or broker does not give your business full consideration, to tailor the motor trade insurance product they offer to suit your needs.  You might be handing money to insurers for cover that you don't necessarily want or need.
Reviewing Your Policy Annually Is A Must…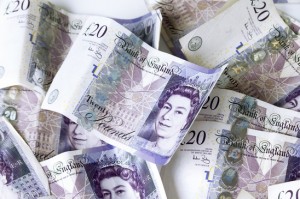 If you don't shop around when it comes to renewing your policy, you then end up repeating the same mistake year after year – which leaves you open to the risk of having to fork out a lot of money if you don't have the right cover, or on the other hand, paying too much for your policy every year for cover that you don't actually need.  A good insurance broker will review your policy annually for you, to make sure that you get the best possible quote when it comes to renewal.
You need to understand exactly what you are being offered, and if there is anything else that you would require that needs to be added (or even take off) the policy.  A respectable motor trade broker will advise you effectively.
Did you know, for instance, that you might be able to cover your partner/spouse on your motor trade insurance policy, or that a vehicle used for business use outside of the motor trade (e.g. a van used by a builder) might also be covered for travel to and from the business in question?
It's the little things that add up to big savings – find the right insurance broker, and they will discuss your situation fully.  So in some cases, while the policy might look to be more expensive initially, it's actually saving you money up-front by offering additional cover and services that would cost you more if taken out separately.
Bollington Motortrade will guide you through the insurance maze to give you the cover that you need at a more than competitive price.  Give them a call on 01625 348068 – you might be surprised at what they can offer you.