Bollington Insurance is delighted to announce that five women in our business have been nominated for Women in Insurance Awards.
The Women in Insurance Awards, due to take place on 10th November 2020 at The Royal Lancaster, London, celebrate the inspiring women who have contributed greatly to the industry.
Bollington is proud to see five women nominated from our business, all of whom are recognised as positive leaders in the industry. They have risen to senior positions, acted as role models, and helped to drive the success of our company.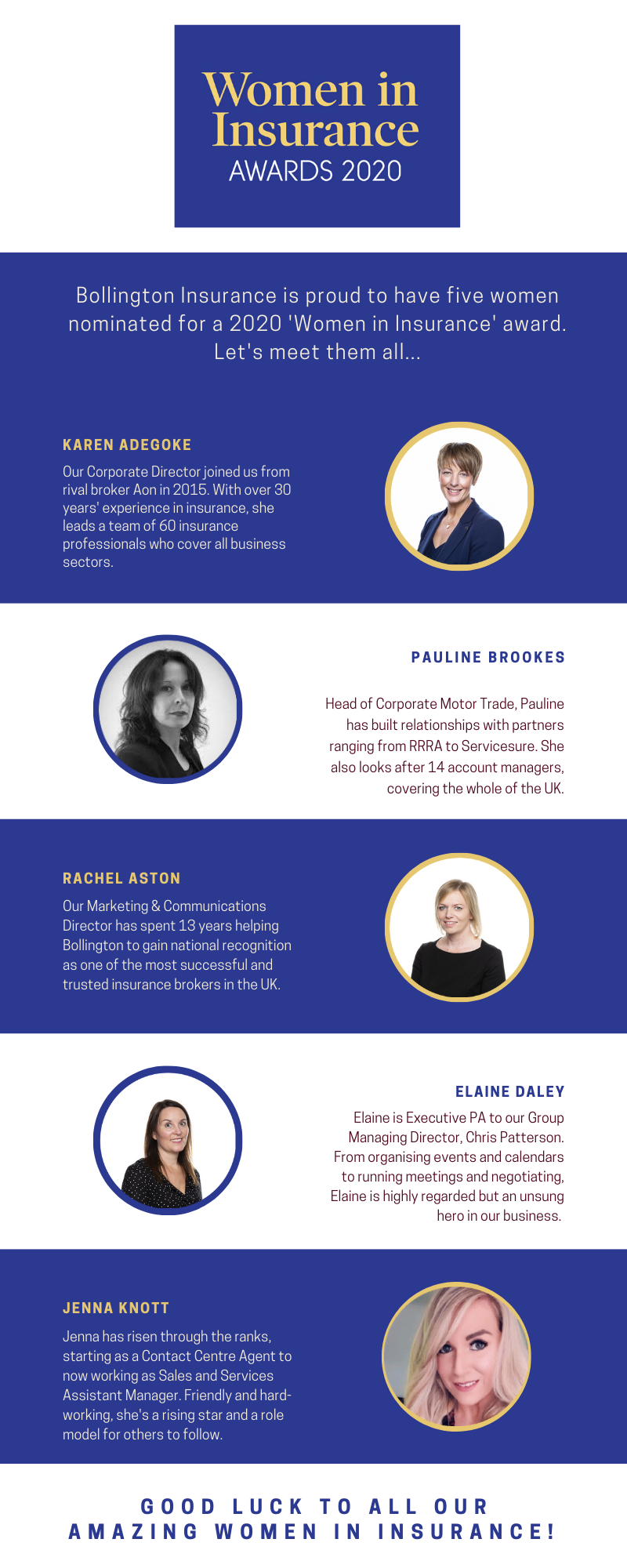 Karen Adegoke, Corporate Director at Bollington, said:
"I'm really proud to have been nominated for an award. Equally, I'm aware of many women (and men) in our business that deserve recognition for the work they do, so I view it as a collective recognition of our achievements!
"These awards demonstrate our commitment to recognising everybody's accomplishments, and show that there is a pathway to success for anybody in our company."
We wish all our Women in Insurance all the very best, not just in these awards, but in their future careers with us.