Bollington Insurance is taking part in a charity event with a difference, raising money for a very worthy cause.
The Donna Louise Children's Hospice is looking to raise £40,000 to bring in a nurse to help the team supporting children with life-limiting illnesses, and their families.
This vital work supports a number of families whose children find everyday things many of us take for granted to be a real challenge; walking to the shops, enjoying a relaxing bath, or even getting a full night's sleep, can feel like overcoming a major obstacle for families with a severely ill or disabled child.
The charity provides specialist care for children and young people who are not expected to reach adulthood. They also look after the whole family too. They don't get funded by the government, so they have to raise £3million each year to run this remarkable service.
In order to raise the money required for another nurse, a number of teams will be taking part in the 'Ready for the Scrapheap Challenge' rally.
Spending no more than £500 on a road legal car, we will be joining a fleet of vehicles that will be setting off from Stoke-on-Trent on April 11th and heading to Monaco. We'll then be heading back to Stoke-on-Trent, arriving home after just 4 days on April 14th!
During the rally, there will be no sat nav or trained mechanics; it will be down to all of us to find our own way, and to make our own repairs to the cars as we go!
Group Managing Director, Chris Patterson, is one of the participants in the rally for our team, 'Bollington Bangers.'  He says, "The children and families supported by The Donna Louise Children's Hospice face some extraordinary challenges each and every day of their lives.
"Our challenge will be over in a matter of days, but we sincerely hope that we can offer a great contribution to the costs of providing the support and care that these children deserve."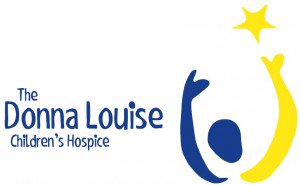 Bollington is looking to make a substantial donation of £7,500 towards the overall amount needed to provide a nurse for the hospital.  We are looking for support from our clients, insurer partners, friends, and anybody else who wants to contribute to this fantastic cause, to help us reach our challenging target.

We have set up a Virgin Money Giving page at http://uk.virginmoneygiving.com/bollington-bangers, where anybody who wishes to contribute can do so.  If you are eligible for Gift Aid, this can also be claimed through the site.
Alternatively, if you wish to pledge money offline, please email marketing@bollington.com to make arrangements with us for this purpose.
However you wish to contribute, all monies raised will be very grateully received.
Watch out for updates on Twitter and Facebook accounts as the challenge draws near!