Did you see Bollington on the road in 2019?  Our care and charity team were busy speaking to event attendees across the UK – and they'll be out and about again in 2020!
It's been a busy year for Bollington's care and charity insurance team as they have toured the UK meeting business owners and workers in the sector.
April 2019 – Care Roadshow, Glasgow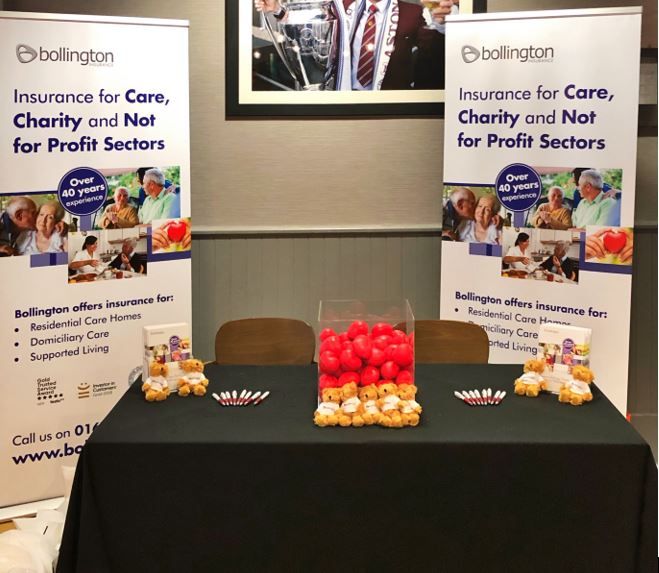 First off, Bollington was at the Care Roadshow in Glasgow – our only appearance in Scotland for a care event this year, but an important one for us to connect with the varied care sector organisations across this region.
Attendees visited a wide variety of seminars and workshops, with Bollington joining a whole host of exhibitors offering services to care home owners, managers and healthcare professionals.
This was the first of the Care Roadshows in 2019, taking in major cities across Scotland, England and Wales. This gave visitors a chance to speak to Bollington about the services we offer and how we can help them, wherever they are in the UK.
June 2019 – Care Forum, Northamptonshire
The Care Forum at Whittlebury Hall, Northamptonshire offers Bollington a chance to speak directly to senior managers, financial and operations directors and other key decision makers at care homes and care businesses.
Meetings were arranged with several organisations, demonstrating how Bollington can work in partnership with organisations to offer both quality insurance and professional risk management services.
June 2019 – NccTc Conference, Derbyshire
The NccTc conference brings together social care, health and education workers involved in the commissioning and contracting of both adult and children's services.
Bollington has attended this event several times in recent years. With a range of interesting workshops and keynote speeches, the NccTc conference analyses the latest trends and challenges in the provision of care, drawing upon the experiences of those involved in governing or running the provision of care.
October 2019 – Age UK Conference
Bollington have a long-standing relationship with the Age England Association, part of nationally renowned charity Age UK. Our attendance at the Age UK Conference has been ongoing for many years, allowing us to meet with those responsible for delivering services to those enjoying later life across the UK.
Elderly care is an important sector, especially as we head into what can be a very lonely season for older people living alone or missing loved ones at Christmas.
Bollington is proud to support regional associations across England and Wales with tailored insurance policies, and the conference highlights the challenges and opportunities faced in this sector.
October 2019 - Care Show, NEC, Birmingham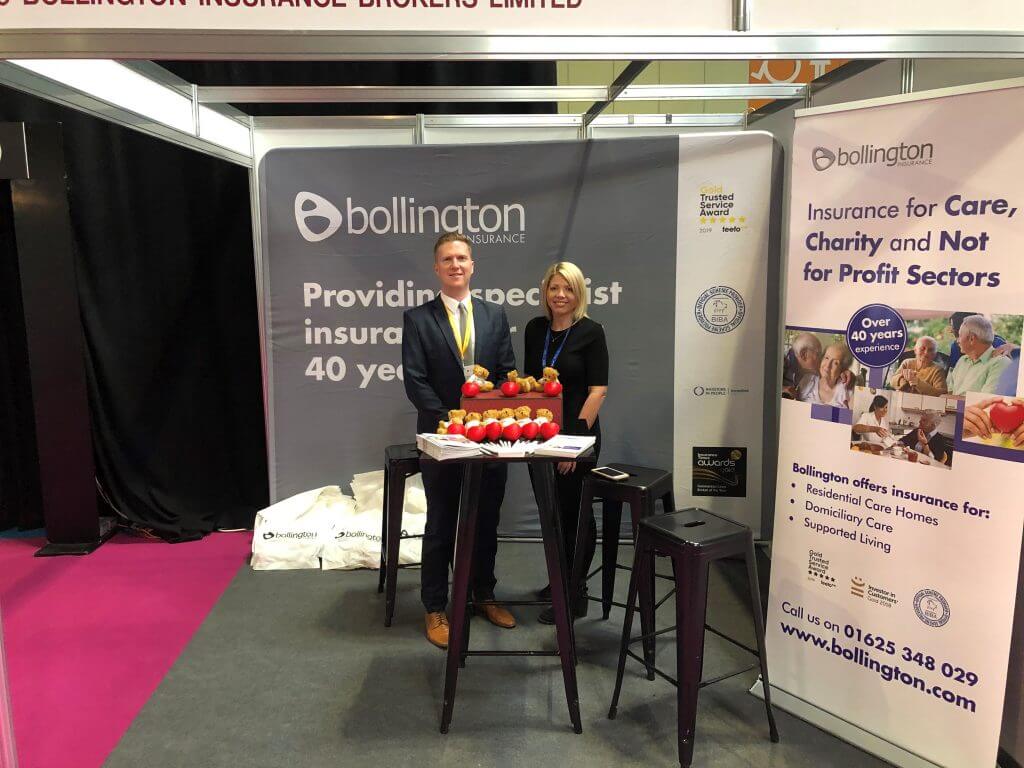 In the heart of the Midlands, account managers Tom Florence and Shelley Ford from Bollington connected with businesses from across the UK. The Care Show provides expert-led CPD accredited conference sessions, hands-on training, the latest solutions to sector challenges, and networking opportunities to support those connected to and responsible for providing excellent care for others.
November 2019 – Care Roadshow, Cardiff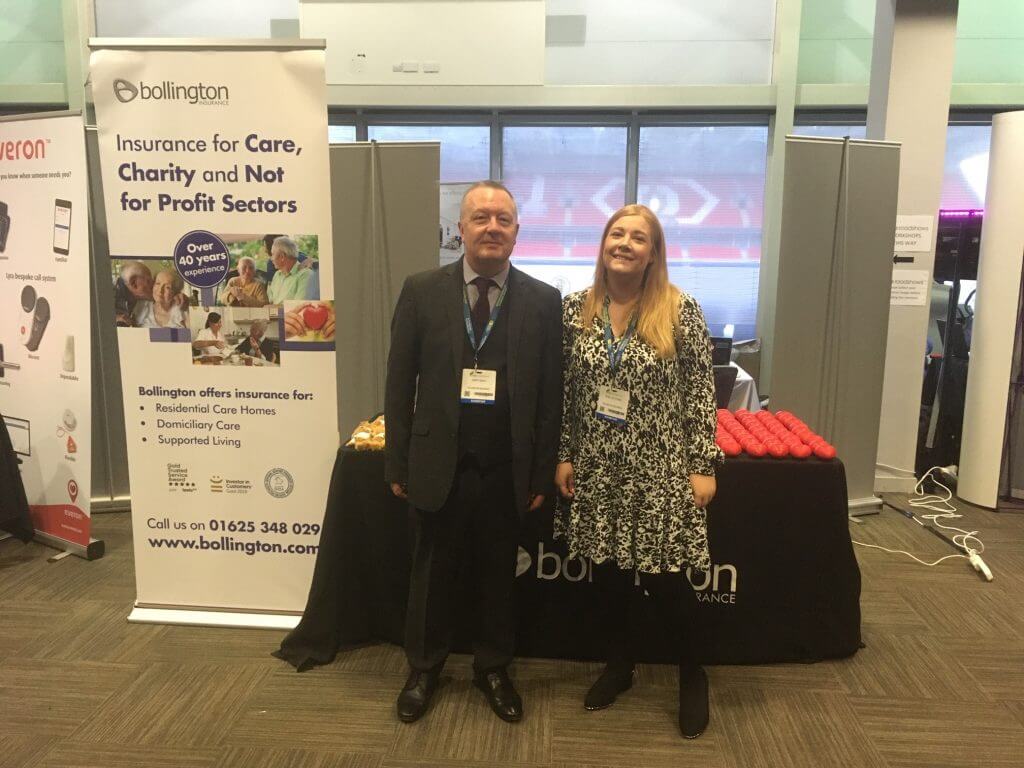 Another Care Roadshow event, this time visiting Wales.
While our courier let us down when it came to delivering some goods, the show went on all the same, with David Moffitt and Lauren Kirk from our care and charity team speaking to a diverse range of people throughout the event.
December 2019 – Care Industry Forum, Warwick
The final event of the year saw us return to the Midlands for the 2019 Care Industry Forum in Warwick.
This exclusive event brought together 50 buyers with 100 suppliers to discuss business opportunities, allowing Bollington plenty of opportunity to show care home groups the value of the services we offer in meetings spread over two days.
See you again in 2020!
Watch out for announcements on our website as we plan our activities for the coming year.
We're looking forward to once again reaching into the heart of the care and charity communities we serve with our specialist insurance next year!