Whether you are setting up a care organisation for the first time or you've been running one for many years, it makes sense to review your insurance arrangements and ensure you are covered for all that you do.
Making sure you get the right insurance for your care organisation requires expert advice. There are certain risks that are common to everybody, while others may require specialist cover; some insurers will set limits of indemnity or refuse to cover certain activities, while others will be able to cover them.
To help you pick through the minefield of insurance to get the products you need, Bollington has put together a flowchart that leads you to the types of insurance you can take out with us.
Covering everything from public liability and employers' liability to business interruption and cyber risks, you can quickly find the types of insurance that cover your risks, and read information which explains the circumstances in which such cover will prove useful.
Even established care homes and service providers could benefit from this quick review, as there may be some products you haven't considered previously that can provide a crucial safety net for the work you do.
Click on the link below to access your copy of our guide: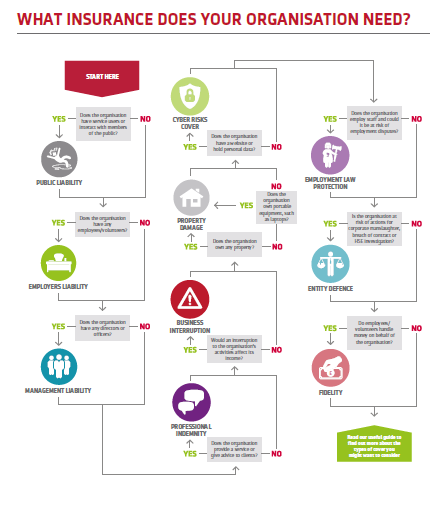 What next?
Talk to Bollington about how we can help you with any of the different types of insurance that are available. We can often package a number of products together, providing one renewal date for all your insurances and helping you to budget effectively.
Likewise, we can sell products individually in addition to insurances you already hold, so you don't have any gaps in your existing cover and remain protected against a wide range of risks.
In addition to the products shown in our Guide to Care Insurance, we can also cover motor insurance (from single vehicles to fleets), personal insurance (including home and motor) and much more besides.
Speak to our friendly team of DBS-checked care and charity insurance brokers. For an informal conversation about how we can help you, call 01625 348 029 or view the range of care products and services we provide.