High employment and low unemployment mean companies must compete for talent
With record employment levels recorded at the start of 2020, how do you persuade people your company is the best place to be?
"Employees have more options than ever before," says Victoria Idle, Owner of Knight Talent Solutions and recently a HR consultant for Bollington Insurance. "It's no longer the case that employees will turn up for set hours, take a decent salary and pension, and be happy with their lot. You need to sell your business to the people you want to work for you."
This means being more creative in the options you present to employees, getting them to engage in the brand and the culture of your business, so work becomes a good 'lifestyle choice' for them.
"Get this right, and you will attract good employees who are likely to remain loyal to your business. For your business to stand out to customers, it needs to stand out to employees first as a great place to be."
"What works for one company or industry may not work for another. There are often teams within the same business who will be required to work different hours to serve different types of customer, for example.
"However, having a common culture and set of standards, a modern working environment, and a broad package of benefits that serve all employees effectively, is likely to attract employees by shedding a good light on your business."
How do you recruit the right people?
This is a combination of finding people that buy into the philosophy of a company and who demonstrate the right skills and behaviours to succeed.
Right now, this is about getting a feel for the right people by judging their abilities and seeing if they are a 'good fit' for your business, assessing how they will work with colleagues and draw upon their prior experience to make things work for you.
However, we are already seeing a shift in how recruitment is managed with the introduction of technology. Gone are the days of whittling through CVs and prior experience (whilst still relevant) - companies are more interested in what employees can deliver for them.
As we start to embrace artificial intelligence (AI) to help make our recruitment processes more efficient, we can start to predict behaviours and ways of working and how that will fit with our business.
Once you have attracted the right candidate, they need to be interested in coming for an interview – and once they've accepted the job, they need the right onboarding process to engage them from the start.
What can your business do to stand out from the crowd?
1. Make it a good place to be (and shout about it!)
Most people have had a job at some point in their life where they dread getting up every day to turn up, but know they need to keep going to pay the bills.
Don't be that employer.
Provide a welcoming working environment. Create areas of rest and recreation, where employees can relax in breaks and share social space. On-site canteens, gyms, and games rooms are all great for bringing staff together and creating camaraderie.
If it's an option to let staff work from home, consider offering that flexibility. It will cut down on travel costs and times, help staff avoid stressful rush-hour journeys, and be better for the environment, too.
Ensure company behaviours are demonstrated throughout and staff are treated fairly. You can have the best benefits going but if staff aren't treated well, the benefits are meaningless.
Don't forget you could be the best company to work for but if no one knows about you it might be a struggle to attract talent. Invest in your employer brand and let people know what working life is like – your employees can be your best ambassadors for this.
2.Offer flexible working hours.
Admittedly, it's not applicable to all businesses or roles. However, offering employees the option to work hours that suit their lifestyle (e.g. for parents of younger children) could help to attract and retain a dedicated workforce.
Technology is likely to play an increasing role in resource planning, showing a business where it needs more staff and where it can work efficiently with fewer people. The more data that is gathered on the way people work, alongside data on customer expectations, the better the balance will become between staffing levels and customer needs. That could be down to each hour of the day, combined with seasonal trends.
Tech businesses have led the way when it comes to flexible hours, with employees of some business being allowed to set their own hours or their own holidays. There are obvious pros and cons to introducing this approach, but productivity could increase if people feel that their employer has their best interests at heart and gives them the autonomy to do this. 
3. Provide flexible benefits.
Humans aren't lemmings. We're all different, with different needs. Serving everybody the same recipe doesn't mean they will all enjoy the food.
Give employees more choice. Let them buy an extra day's holiday if they need it. Give them the option to take less life cover but add more to their pension. There are lots of ways of helping employees to 'flex' their benefits that won't cost your business any additional money, but will leave your employees feeling more valued.
4. Offer a reward scheme.
There's life outside of work. People go shopping. They like to be entertained. They need to pay the bills.
What if you can help them with all of this? This is where a rewards scheme can be useful.
Bollington Insurance has partnered with Perks at Work for its staff to deliver a range of value-added services to employees, from discounted cinema tickets to reward points on everyday shopping, and discounts on high-value electrical items.
Staff can even add their debit and credit card details to the system, so every time they shop at a named retailer, they can gain reward points that can be exchanged for financial benefits.
5. Don't forget 'traditional' benefits.
Your employees will retire at some point. Offering them access to a good group pension scheme makes sense. They are more likely to remain a part of a good pension scheme until they retire than transfer their funds elsewhere.
Think about offering a salary sacrifice scheme, which will be more tax-efficient for both you and your employees. Not only can a pension be part of a salary sacrifice, but other benefits such as childcare vouhcers, too. Information for employers looking to setup a salary sacrifice arrangement can be found on the GOV.UK website.
Looking to offer private medical insurance to your staff, but thinking it might be expensive? There's a new and innovative offering that Bollington can provide through Equipsme.
Because this is health insurance rather than private medical insurance, there are set levels of cover that cover everyone from the ages of 16-69 at the same price, starting from just £7 per employee a month. Head over to our webpage to see more about how this works.
Work is part of a lifestyle choice
"Work is part of a lifestyle choice. People want to work for businesses that fit with their lifestyles and beliefs," says Victoria. "Flexibility is valued in an employer and is rewarded by employees who will give back as well as take when needed."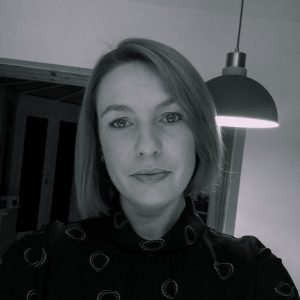 Victoria Idle is owner of Knight Talent Solutions, offering a range of HR services to businesses looking to grow through their people or successfully transition through change. Connect with Victoria on LinkedIn if you would like to discuss support for your business.
Coming soon: Technology – How Tech will shape business in 2020 and the rest of the decade