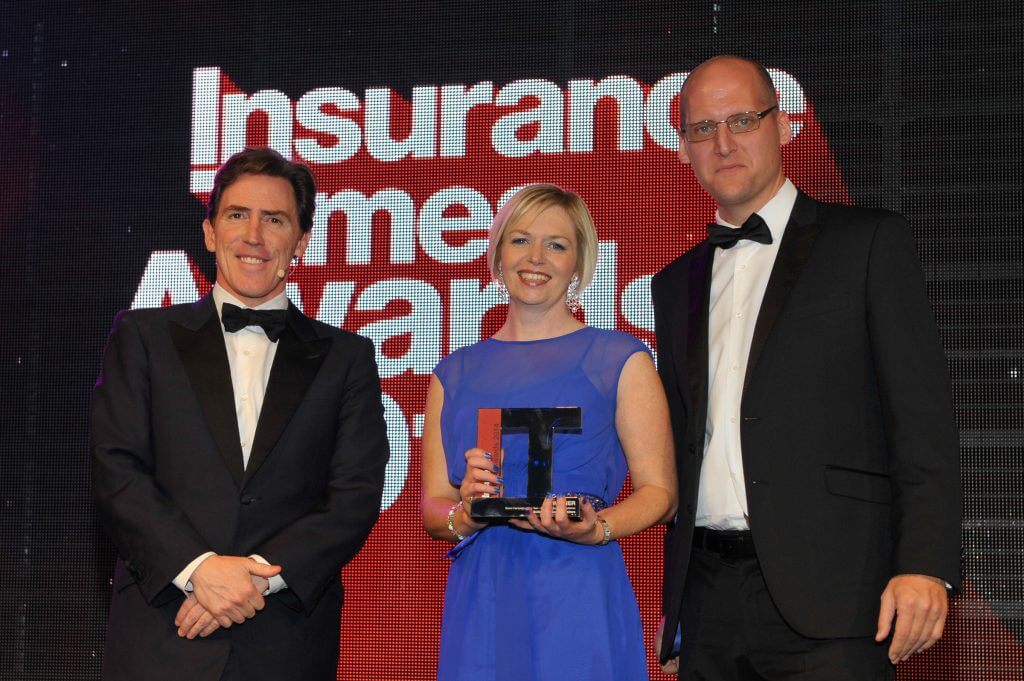 Rachel Aston, Marketing & Communciations Director, picks up the Brand Campaign of the Year Award at the Insurance Times Awards
Bollington Insurance Brokers is celebrating after winning the Brand Campaign of the Year – Broker to Specialist Audience Award at the prestigious Insurance Times Awards held at Battersea Evolution, London.
The company was also proud to be shortlisted for the Commercial Lines Broker of the Year and Excellence in High Net Worth Broking awards, marking a year of great success for the company following an outstanding night at the British Insurance Awards earlier this year.
Bollington's latest award acknowledges its work in developing a specialist insurance product for recovery operators and marketing it widely to its target audience – through activity within the trade and involvement with industry associations – to generate substantial new business.
The awards judges were particularly impressed by the clarity of vision demonstrated by Bollington in targeting the recovery operator sector.
Earlier this year, Bollington scooped the Insurance Broker of the Year and Commercial Lines Broker of the Year for SME/Mid-Corporate awards at the British Insurance Awards.
Bollington continues to press ahead in developing its business following last year's management buy-out, with a recent £1.2m development in new technology announced to aid further efficiency and help to drive its ambitious growth plans into 2015.
Commenting on the Insurance Times Awards win, Rachel Aston, Marketing and Communications Director, said, "Winning this award is a great honour for us. We are proud to be recognised as a market leader in a highly competitive industry.
"It has been an outstanding year for Bollington. This latest award underlines that not only do we have exceptional products, we also have a great team that is very effective in getting awareness of our products out to the marketplace.
"We could not have won this recognition without the hard work, dedication and innovation of our staff, who should take great credit for this achievement.
"We aren't resting on our laurels, though – we're already looking to further build on this year's success throughout 2015, with further exciting opportunities ahead."
Find out more about Bollington's award-winning recovery insurance product at https://www.bollington.com/motor-trade-insurance/recovery-operator-insurance.